Vigini Pure Premium Shilajit Gold Resin 20g | Hammer King Men's Spray 30ml
Vigini Pure Premium Shilajit Gold Resin 20g | Hammer King Men's Spray 30ml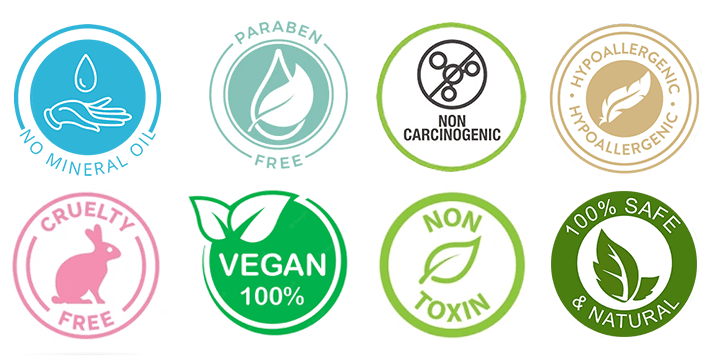 Vigini CFC Odor Free Hammer King Delay Spray is a performance endurance enhancer, which temporarily prolongs the time until ejaculation to help you have more control over your sexual activity. The unique formula for Sexual Delay acts by prolonging time of ejaculation during intercourse, increasing pleasure for both men and women. Vigini Hammer King Spray for men, which prolongs time until partner satisfaction to help you have more control and stay in the moment. Hammer king Delay spray is completely safe to use and there are no side effects. It tends to increase a man's sexual stamina without affecting the quality of his orgasm. Odor-Free: Safe for all skin types and won't stain your clothes.
Shilajit is a blackish-brownish resin that comes from layers of rock in several mountain ranges throughout the world, including the Himalayan, Tibetan, and Altai mountains. Shilajit is thought to form in part when certain plants decompose. It contains an important compound known as fulvic acid and is rich in minerals. Shilajit is one of many herb and mineral formulations (Rasaushadhi) used in Ayurveda, a healing system that originated thousands of years ago in India. Shilajit has been used in traditional herbal medicine to treat a wide variety of conditions, ranging from bone fractures to impotence. Vigini Hammer King Gold Shilajit Resin is available as a dietary supplement and helps with chronic fatigue syndrome. Shilajit is rich in fulvic acid, a strong antioxidant and anti-inflammatory, so it may also protect against free radicals and cellular damage. As a result, regular use of shilajit may contribute to longevity, a slower ageing process, and overall better health. Shilajit as a dietary supplement may also improve heart health.
Key Product Benefits
| Long Lasting Pleasure | Non-Transferable | Unforgettable Experience | Regain Confidence | Increases blood circulation for effortless dependable agility |
| --- | --- | --- | --- | --- |
Product Features & Benefits
Hibisus is good aphrodisiac. It also contains antioxidants that fight ageing and preserve youthfulness.
Improves sexual health and strengthens function, also increases the blood flow into the organ, adds sensitivity and sensation
Helps maintain personal and intimate hygiene, Maintains pH level of skin, Prevents infections, bad odor, & irritation
Reduce the risk of male sexual disorders
Key Product Benefits
| Helps in Increasing Stamina, Strength & Energy. | Improves Performance & Vigour | Boosts Testosterone Levels | Know For Anti-Ageing Effects and Combats Fatigue | Sharpens Memory and Relieves Daily Stress |
| --- | --- | --- | --- | --- |
Product Features & Benefits
Boosts the production of testosterone and improves sperm motility
block reactions in the body that cause allergy symptoms
Hibisus Ext.
Javitri Oil
Lavender Oil
Tulsi Ext.
Shilajit
Fulvic Acid
Spray 2-4 times, rub it in a circular motion on the area, let it stay for 15 minutes.
Take a spoon full of Shilajit resin using the spoon provided.
Notice best results after 10-12 weeks of regular use.
Men above age of 18 years.
No Chemicals
Safe & Natural
No artificial Colours
Synthetic Fragrance Free
Non Carcinogenic
Hypoallergenic
Paraben Free
Hibiscus Ext.
Javitri Oil
Lavender Oil
Tulsi Ext.
Xanthan Gum
Zemea
Hydrogenated Castor Oil
Shilajit
Fulvic Acid
Hibisus Ext.
Javitri Oil
Lavender Oil
Tulsi Ext.
Shilajit
Fulvic Acid

Spray 2-4 times, rub it in a circular motion on the area, let it stay for 15 minutes.
Take a spoon full of Shilajit resin using the spoon provided.
Notice best results after 10-12 weeks of regular use.

Men above age of 18 years.

No Chemicals
Safe & Natural
No artificial Colours
Synthetic Fragrance Free
Non Carcinogenic
Hypoallergenic
Paraben Free

Hibiscus Ext.
Javitri Oil
Lavender Oil
Tulsi Ext.
Xanthan Gum
Zemea
Hydrogenated Castor Oil
Shilajit
Fulvic Acid
For External Use Only. Store at temperature below 30'C