Vigini Hammer King Massage Gel for Men 50g | Shilajit Gold Ayurvedic Capsule 30 Qty
Vigini Hammer King Massage Gel for Men 50g | Shilajit Gold Ayurvedic Capsule 30 Qty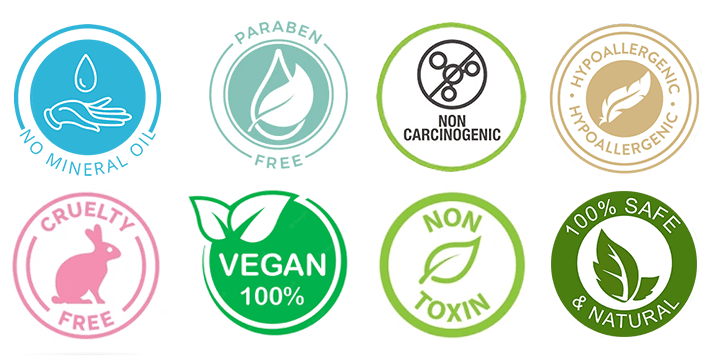 Vigini Hammer King Massage Cream Gel is designed to help men boost their performance. This intimate gel contains a combination of high-quality and unique herbal ingredients like javadi kasturi, hibiscus extract, essential oil, jaati phalam, jaatipatree and more. It is a revolutionary product to provide strength without surgery and side effects. Its unique formulation can increase blood flow so that it helps release the male hormones. Use it regularly for a stronger erection that lasts longer. This gel works proactively to make you more confident in bed and enhance your performance. It has a strong formula that prolongs pleasure and increases satisfaction.
Vigini Hammer King Shilajit Capsules Powerful Natural Ayurvedic Herbal Ingredients in full concentration. Effective Safe Strength & Arousal Aphrodisiac Stamina Extreme Testosterone Booster Aphrodisiac Libido Enhancer Capsules .
Powerful Ayurvedic Actives Shilajeet, Ashwagandha, Safed Musli, Abhrak Bhasma ,Kaunch Beej, Swarna Bhasma helps improve Stamina, Strength ,Increase Count & Quality. Abhrak Bhasma improves Libido and Reproductive health in Men. Hammer King Shilajit Capsule Natural Actives work to balance hormones that control desire, performance and pleasure.
Manmathabhra Ras helps in Enlargement Trivang Bhasma increase sexual desire. Makardhwah Kapoor improves blood supply to the tissues Improves Vigour Vitality Performance Stamina Energy. Formulated with Ayurveda ingredients that boost the testosterone level in the body. It is suitable for enhancing athletic performance in men. It also strengthens muscles and increases the energy level of the body. It is an effective herbal formulation that does not have negative impacts on the body. It is free from any kind of fillers, binders, chemicals, artificial colours and fragrances. For Best Results use with our Hammer King Oil, Spray and Lubricant Lube Aromatherapy Massage Gel.
Key Product Benefits
| Aroatherapy Sets the Mood | Stimulates Moisturizers Reduces Friction | Makes Skin Soft Supple | Water Based Gel | Non Staining Washable |
| --- | --- | --- | --- | --- |
Product Features & Benefits
Aromatherapy and lavender is a simple way to relax, boost mood, and decrease anxiety and depression, which can be helpful in boosting sexual
Increasing comfort during sex and minimizing any feelings of soreness or irritation
Stimulate sexual desire and to enhance performance and enjoyment
Nervous stimulants and have a positive effect on sexual behavior
Key Product Benefits
| Helps Bolster Sex Drive and Performance | Formulated with Best 9 Actives in Full Concentration | Improves quantity and quality of sperm count mange Erectile Dysfunction | Boosts Sex Drive & Reproductive Health | Boosts Testosterone levels in the body |
| --- | --- | --- | --- | --- |
Product Features & Benefits
Boosts the production of testosterone and improves sperm motility
Improves sexual health and strengthens function, also increases the blood flow into the organ, adds sensitivity and sensation
Helps maintain personal and intimate hygiene, Maintains pH level of skin, Prevents infections, bad odor, & irritation
Reduce the risk of male sexual disorders
Lavender Oil
Jaatiphalam Ext.
Hibiscus Ext.
Jaiphal Oil
Shilajit
Safed Musli
Trivang Bhasma
Swarna Bhasma
Squeeze a small portion of the gel on your hand & massage and soft hands in an outward direction, until it is completely absorbed by the skin, for best result use gel twice a day for better stamina and blood circulation

One capsule twice a daily or as directed by health professional

Notice best results after 10-12 weeks of regular use.
Men above age of 18 years.
No Chemicals
Safe & Natural
No artificial Colours
Synthetic Fragrance Free
Non Carcinogenic
Hypoallergenic
Paraben Free
Lavender Oil

Jaatiphalam Ext.

Hibiscus Ext.

Jaiphal Oil

Glycerine

Aqua

Laung Oil

Dalchini Oil

Shilajit

Safed Musli

Trivang Bhasma

Swarna Bhasma
Lavender Oil
Jaatiphalam Ext.
Hibiscus Ext.
Jaiphal Oil
Shilajit
Safed Musli
Trivang Bhasma
Swarna Bhasma

Squeeze a small portion of the gel on your hand & massage and soft hands in an outward direction, until it is completely absorbed by the skin, for best result use gel twice a day for better stamina and blood circulation

One capsule twice a daily or as directed by health professional

Notice best results after 10-12 weeks of regular use.

Men above age of 18 years.

No Chemicals
Safe & Natural
No artificial Colours
Synthetic Fragrance Free
Non Carcinogenic
Hypoallergenic
Paraben Free

Lavender Oil

Jaatiphalam Ext.

Hibiscus Ext.

Jaiphal Oil

Glycerine

Aqua

Laung Oil

Dalchini Oil

Shilajit

Safed Musli

Trivang Bhasma

Swarna Bhasma
For External Use Only. Store at temperature below 30'C