Vigini Hammer King Gold Pure Shilajit Resin 20g and Intense Blue 2 in 1 Massage Oil 25ml
Vigini Hammer King Gold Pure Shilajit Resin 20g and Intense Blue 2 in 1 Massage Oil 25ml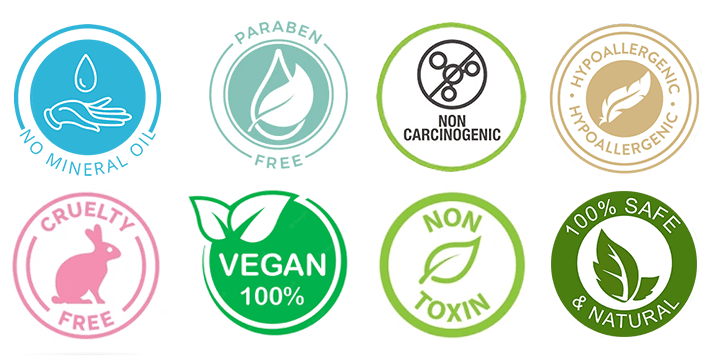 Vigini Plus 100% Natural Actives Men's Oil 2 in 1 Formulated and Best 20 Herbs in full Concentration. Best for Delay as Climax Ejaculation for Sexual Performance Enhancers Mens used and Tablet Capsule Sexual Power. ENSURING PERFORMANCE and SAFETY. No added Chemicals and artificial ingredients are helpful in Enhancement . It gives you the confidence to impress your partner and satisfy her. Japani Oil effectively restores blood flow and stimulates production of testosterone increase Libido Booster. This nourishes increases levels of nitric oxide from the nerve endings of muscles increasing stamina and libido. Feels like Stud exotic ingredients Japani that have been known to help and male virility . So, not only do the oil improve sexual health libido and strengthen function, also increase the blood flow into the organ. Helps in Enhancement Increased energy stamina power and overall satisfaction to you and your partner. Greater satisfaction and improved sexual confidence. Adds sensitivity and sensation. Increases blood circulation, Effortless and dependable Agility. Helps in Penis Enhancement Enlargement getting agility sexual delay.
Shilajit is a blackish-brownish resin that comes from layers of rock in several mountain ranges throughout the world, including the Himalayan, Tibetan, and Altai mountains. Shilajit is thought to form in part when certain plants decompose. It contains an important compound known as fulvic acid and is rich in minerals. Shilajit is one of many herb and mineral formulations (Rasaushadhi) used in Ayurveda, a healing system that originated thousands of years ago in India. Shilajit has been used in traditional herbal medicine to treat a wide variety of conditions, ranging from bone fractures to impotence. Vigini Hammer King Gold Shilajit Resin is available as a dietary supplement and helps with chronic fatigue syndrome. Shilajit is rich in fulvic acid, a strong antioxidant and anti-inflammatory, so it may also protect against free radicals and cellular damage. As a result, regular use of shilajit may contribute to longevity, a slower ageing process, and overall better health. Shilajit as a dietary supplement may also improve heart health.
Key Product Benefits
| Make Skin Soft Supple | Aromatherapy Sets the Mood | Stimulated Moisturizes Reduces Friction | Toy & Condom Friendly | Non Staining Washable |
| --- | --- | --- | --- | --- |
Product Features & Benefits
can increase blood flow, help release the male hormones. Massaging penis helps stretching tissues and multiplying it for fast growth
show the highest skin moisturising effect
It effectively stimulates blood supply to the penile tissue and induces erection
Promotes relaxation and believed to treat anxiety, fungal infections, & allergies
Key Product Benefits
| | | | | |
| --- | --- | --- | --- | --- |
| Helps in Increasing Stamina, Strength & Energy. | Improves Performance & Vigour | Boosts Testosterone Levels | Know For Anti-Ageing Effects and Combats Fatigue | Sharpens Memory and Relieves Daily Stress |
Product Features & Benefits
Boosts the production of testosterone and improves sperm motility
block reactions in the body that cause allergy symptoms
Samunderfal Ext.
Hibiscus Ext.
Akarkar Oil
Lavender Essential Oil
Shilajit
60% Fulvic Acid
Take 8 to 10 drops of oil on palm and softly massage till completely absorbed.
Take a spoon full of Shilajit resin using the spoon provided.
Notice best results after 10-12 weeks of regular use.
Men above age of 18 years.
Vigini's formulations are based on 100% Natural Actives. Its ingredients are Natural and Safe and do not include any harmful Chemicals, Artificial Colours or Synthetic Fragrances that may harm its users in the long run. Vigini's products are all safe for use on Human Skin. All products are Paraben Free, Sulphate Free, Harmful Chemicals Free, Hypoallergenic & Non-Carcinogenic.
No Chemicals
Safe & Natural
No artificial Colours
Synthetic Fragrance Free
Non Carcinogenic
Hypoallergenic
Paraben Free
Samunderfal Ext.
Hibiscus Ext.
Akarkar Oil
Lavender Essential Oil
Til Oil
Karpasa
Nargis Oil
Javatri Oil
Shilajit
60% Fulvic Acid
Samunderfal Ext.
Hibiscus Ext.
Akarkar Oil
Lavender Essential Oil
Shilajit
60% Fulvic Acid

Take 8 to 10 drops of oil on palm and softly massage till completely absorbed.
Take a spoon full of Shilajit resin using the spoon provided.
Notice best results after 10-12 weeks of regular use.

Men above age of 18 years.

Vigini's formulations are based on 100% Natural Actives. Its ingredients are Natural and Safe and do not include any harmful Chemicals, Artificial Colours or Synthetic Fragrances that may harm its users in the long run. Vigini's products are all safe for use on Human Skin. All products are Paraben Free, Sulphate Free, Harmful Chemicals Free, Hypoallergenic & Non-Carcinogenic.

No Chemicals
Safe & Natural
No artificial Colours
Synthetic Fragrance Free
Non Carcinogenic
Hypoallergenic
Paraben Free

Samunderfal Ext.
Hibiscus Ext.
Akarkar Oil
Lavender Essential Oil
Til Oil
Karpasa
Nargis Oil
Javatri Oil
Shilajit
60% Fulvic Acid
For External Use Only. Store at temperature below 30'C