V-Tightening & Whitening Gel 100ml and Women's Capsules 30 caps
V-Tightening & Whitening Gel 100ml and Women's Capsules 30 caps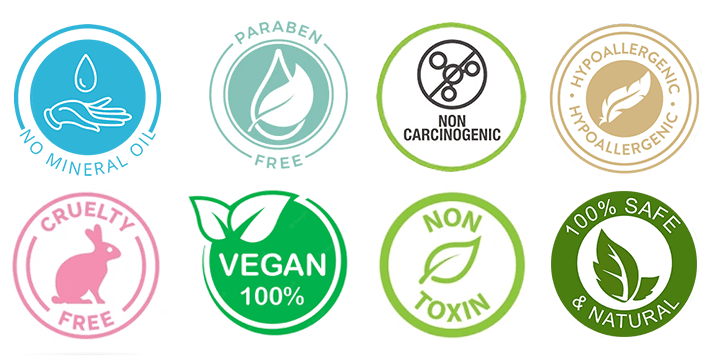 Vigini V-Tightening Whitening Gel is a water based formual that tightens the vagina and helps regain its original shape and texture. It removes pigmentation and lightens the colour of skin besides hydrating and lubricating it. Vigini products come with no added color or fragrance . Its a Non-Staining, Non-Sticky, Washable gel. It Reduces Itching, Dryness, Irritation. It is a multi benefit formula that Lubricates, moisturises, tightens & Whitens Vagina. It is an Anti Ageing formula that helps vagina regain its natural tone and elasticity. Natural Actives present in the gel increase estrogen level and help form new tissues. Natural Extracts Reduce pigmentation, lighten the color of Intimate area & bikini lines. Helps eliminate foul smell, prevents infection and keeps Intimate area clean & healthy. It locks natural moisture of intimate area and improves elasticity. It reduces dryness, provides instant tightness. It makes you feel desirable, sensuous & confident. No Bleaching Agent, No Added Colour, No Paraben , No Sulphates, No Added Colors & Fragrance, No Mineral Oil and is completely Safe and Hypoallergenic.
Vigini Plus 100% Natural Actives Women Capsules and Natural Actives work to balance hormones that control desire, sexual performance and pleasure. Women Revitalizing, Natural Ayurveda Herbal Ingredients effective & Safe Aphrodisiac Stamina Extreme Testosterone Booster Vitality Sexual Libido Enhancer Capsule for helps Arousal Sex and Shatawari ,Tribulus Terrestris, Fennel Seed, Gingko Biloba, L Arginine, Saw Palmetto ,Rose Extract, Panax Korean Ginesing , Kesar ,It improves libido, stamina, Booster Power Energy vigour Vitality . It is formulated and herbal ingredients that boost the testosterone level in the body. It is suitable for enhancing athletic performance in Women. It also strengthens muscles and increases the energy level of the body. It is an effective herbal formulation that does not have negative impacts on the body. It is free from any kind of fillers, binders, chemicals, artificial colours and fragrances. Helps Bolster Sex Drive . For Best Results Use and our Vaginal V Tightening Lubricant Lubricating Cream Gel • Fssai Approved FORMULATION ENSURING PERFORMCE and SAFETY.
Key Product Benefits
| Help in V-Tightening | Help in Arousal | Reduces Pigmentation | Lubricates Intimate area | Remove Unhealthy Baacteria |
| --- | --- | --- | --- | --- |
Product Features & Benefits
Tightens and Imporves Elasticity
Prevents Vaginal Infections
Cleanses, Lubricates and Reduces Odor
Improves Collagen Development
Key Product Benefits
| Reduces General Weakness | Restore Energy & Boost Power | Help to improve your physical Strength and Stamina | Increase Performance Timing |
| --- | --- | --- | --- |
Product Features & Benefits
Helps in reducing mental stress and anxiety and stimulates the hormones for increasing libido
Improve levels of testosterone and estrogen
Facilitates blood flow, influences nitric oxide systems, and has a relaxant effect on smooth muscle tissue
Potential improvement of female sexual function
Oak Gall
Quercus Infectoria
Cucumber Ext.
Pomegranate Ext.
Shatavari
Fenugreek
Ginko Biloba
Ginseng
Take a sizeable portion of V tightening and whitening gel and apply around the vaginal area. Use it on regular basis to see early results.

One capsule twice a daily or as directed by health professional

Notice best results after 10-12 weeks of regular use.

You can also use it as Lube while having sex.
Women above age of 18 years.
Vigini's formulations are based on 100% Natural Actives. Its ingredients are Natural and Safe and do not include any harmful Chemicals, Artificial Colours or Synthetic Fragrances that may harm its users in the long run. Vigini's products are all safe for use on Human Skin. All products are Paraben Free, Sulphate Free, Harmful Chemicals Free, Hypoallergenic & Non-Carcinogenic.
No Chemicals
Safe & Natural
No artificial Colours
Synthetic Fragrance Free
Non Carcinogenic
Hypoallergenic
Paraben Free
Oak Gall

Quercus Infectoria

Cucumber Ext.

Pomegranate Ext.

Rosa Damascena Oil

Aqua

Sliver Citrate

Sodium Gluconate

Shatavari
Fenugreek
Ginko Biloba
Ginseng
L Arginine
Fennel Seed Ext.
Saw Palmetto
Saffron
Oak Gall
Quercus Infectoria
Cucumber Ext.
Pomegranate Ext.
Shatavari
Fenugreek
Ginko Biloba
Ginseng

Take a sizeable portion of V tightening and whitening gel and apply around the vaginal area. Use it on regular basis to see early results.

One capsule twice a daily or as directed by health professional

Notice best results after 10-12 weeks of regular use.

You can also use it as Lube while having sex.

Women above age of 18 years.

Vigini's formulations are based on 100% Natural Actives. Its ingredients are Natural and Safe and do not include any harmful Chemicals, Artificial Colours or Synthetic Fragrances that may harm its users in the long run. Vigini's products are all safe for use on Human Skin. All products are Paraben Free, Sulphate Free, Harmful Chemicals Free, Hypoallergenic & Non-Carcinogenic.

No Chemicals
Safe & Natural
No artificial Colours
Synthetic Fragrance Free
Non Carcinogenic
Hypoallergenic
Paraben Free

Oak Gall

Quercus Infectoria

Cucumber Ext.

Pomegranate Ext.

Rosa Damascena Oil

Aqua

Sliver Citrate

Sodium Gluconate

Shatavari
Fenugreek
Ginko Biloba
Ginseng
L Arginine
Fennel Seed Ext.
Saw Palmetto
Saffron
For External Use Only. Store at temperature below 30'C