Redensyl Hair Growth Vitalizer Oil for Anti-hair fall & re-growth 100ml
Redensyl Hair Growth Vitalizer Oil for Anti-hair fall & re-growth 100ml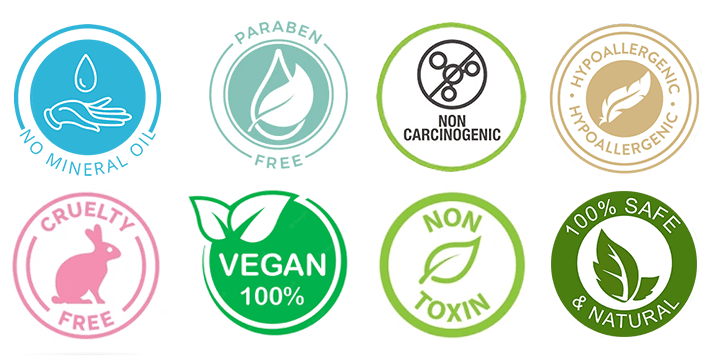 Vigini 100% Natural Hair Growth Vitalizer Oil fights against hair fall and controls thinning of hair. The oil is a blend of premium natural actives like Redensyl, saw palmetto that strengthens hair follicles and reduces hair fall. It helps in hair regrowth and reverses balding. Its formula protects scalp from damage caused by chemicals and pollution thus providing healthy shiny hair.
Key Product Benefits
| Aids Faster Hair Growth | Helps Control Alopecia | Reduces Hair Fall | Nourishes Scalp | Unclog Pores | Strengthen Hair Follicles |
| --- | --- | --- | --- | --- | --- |
Product Features & Benefits
Prevents Breakage & Thinning
1% Redensyl
3% Onion
1% Saw Palmetto Ext.
Apply oil on scalp and massage gently for 8-10 mins.
Leave it for minimum 1 hour for best result or overnight.
Recommended serum 2-3 times a week.
Notice best results after 10-12 weeks of regular use.
Men and women above age of 15years.
Its suitable for all hair hair types.
Reduces Hair fall
Controls Hair thinning
Helps in Hair Regrowth
No Chemicals
Safe & Natural
No artificial Colours
Synthetic Fragrance Free
Non Carcinogenic
Hypoallergenic
Paraben Free
Redensyl
Biotin
Jojoba Oil
Aqua
Saw Palmetto Ext.
Amla Oil
Bhringraj
Anagain
1% Redensyl
3% Onion
1% Saw Palmetto Ext.

Apply oil on scalp and massage gently for 8-10 mins.
Leave it for minimum 1 hour for best result or overnight.
Recommended serum 2-3 times a week.
Notice best results after 10-12 weeks of regular use.

Men and women above age of 15years.
Its suitable for all hair hair types.

Reduces Hair fall
Controls Hair thinning
Helps in Hair Regrowth

No Chemicals
Safe & Natural
No artificial Colours
Synthetic Fragrance Free
Non Carcinogenic
Hypoallergenic
Paraben Free

Redensyl
Biotin
Jojoba Oil
Aqua
Saw Palmetto Ext.
Amla Oil
Bhringraj
Anagain
For External Use Only. Store at temperature below 30'C