Hammer King Shilajit Capsule
Hammer King Shilajit Capsule
Vigini Hammer King Shilajit Capsules Powerful Natural Ayurvedic Herbal Ingredients in full concentration. Effective Safe Strength & Arousal Aphrodisiac Stamina Extreme Testosterone Booster Aphrodisiac Libido Enhancer Capsules.
Powerful  Ayurvedic Actives Shilajeet, Ashwagandha, Safed Musli,  Abhrak Bhasma ,Kaunch Beej, Swarna Bhasma helps improve Stamina, Strength ,Increase Count & Quality. Abhrak Bhasma improves Libido and Reproductive health in Men.  Hammer King Shilajit Capsule Natural Actives work to balance hormones that control desire, performance and pleasure.
Manmathabhra Ras helps in Enlargement Trivang Bhasma increase sexual desire. Makardhwah Kapoor improves blood supply to the tissues Improves Vigour Vitality Performance Stamina Energy. Formulated with Ayurveda ingredients that boost the testosterone level in the body. It is suitable for enhancing athletic performance in men. It also strengthens muscles and increases the energy level of the body. It is an effective herbal formulation that does not have negative impacts on the body. It is free from any kind of fillers, binders, chemicals, artificial colours and fragrances. For Best Results use with our Hammer King Oil, Spray and Lubricant Lube Aromatherapy Massage Gel.
Formulated with Best 9 Actives in Full Concentration
Boosts Reproductive Health
No Steroids, Chemicals or Synthetic ingredients.
Boosts Testosterone levels in the body
 Elevates Body's Energy levels
Ingredients Natural Actives:–Swarna Bhasma |Shudh Shilajeet | Kaunch Beej |Ashwagandha Root | Trivang Bhasma |Safed Musli | Makardhawah Kapoor | Abhrak Bhasma | Manmathabhra Ras
Directions:
One capsule twice a daily or as directed by health professional
Ingredient Benefits
Shuddh Shilajit:- helps get unbounded power, energy, strength, luster and aura. Shilajit is rich in fulvic acid, a strong antioxidant and anti-inflammatory, As a result, regular use of Shilajit improves longevity, slows aging process  and overall better health.
Ashwagandha:-It helps in the production of testosterone. It increases the serum levels of the luteinizing hormone and Testosterone and Revitalizes the natural balance of sexual hormones in men.
Konch Beej:- raises sperm count and quality, boosts sexual desire with its antidepressant properties and increases testosterone levels in the blood. stress, reduces anxiety, improves focus, boosts the libido, and elevates mood.
Safed Musli:- with strong aphrodisiac effects which help in reducing mental stress and anxiety stimulates the hormones for increasing libido. It plays a key role in increasing virility and stamina in men. Research supports the use of Safed Musli in supporting increased serum testosterone, libido, erectile dysfunction. Additionally, sperm count and physical strength.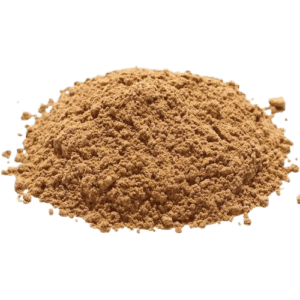 Abhrak Bhasma:- improves libido, treats various infertility issues and improves the reproductive health in both men and women.
MANMATHABHRA RAS:–helps Penis Enlargement ,Erectile Dysfunction  & Increasing sex drive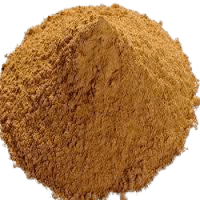 Trivang bhasma:– helps improve sexual desire
Makardhwah Kapoor:–effectively stimulates blood supply to the penile tissue and induces erection. Being a natural aphrodisiac, it helps in reducing mental stress and anxiety and stimulates the hormones for increasing libido. It also increases virility and stamina in men.