Fiery Hot 2 in 1 Massage Gel 100g and Men's Capsules 30 caps
Fiery Hot 2 in 1 Massage Gel 100g and Men's Capsules 30 caps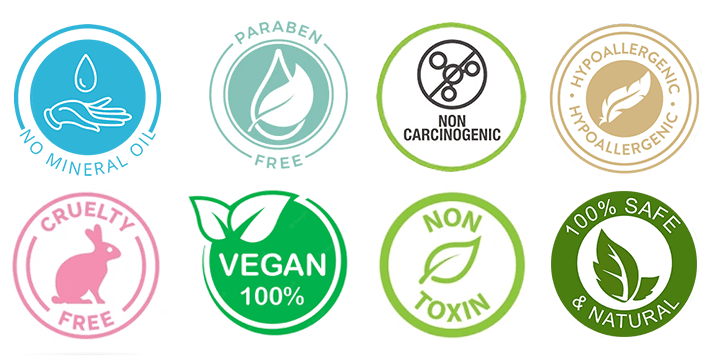 Vigini Plus 100% Natural Actives 2 in 1 Aromatherapy Massage Gel Lubricant Lubricating Lubrication Lube Moisturizes Stimulates Reduces Friction Makes Love Intense Enjoyable for Longer Duration. Skin feels Soft & Supple. Enhances Feeling of Pleasure & Touch, Lubricating Lube Moisturizes Erogenous Area and Romantic Soothing Effect. Use Vigini+ Aromatherapy Massage Lubrication and Stimulating Gel every time you mingle and your partner for a New Sensual Experience.
Vigini Plus 100% Natural Actives Men Capsules and Revitalizing Natural Ayurveda Herbal Ingredients effective & Safe Sexual Arousal Aphrodisiac Stamina Extreme Testosterone Booster Aphrodisiac Libido Enhancer Capsule for Sex and Ashwagandha, Safed Musli Tribulus Terrestris Ginesing Gingko Biloba Kaunch Beej Mukulaka Vathada L Carnitine L Arginine Kesar. Vigini Men's Capsule Natural Actives work to balance hormones that control desire, sexual performance and pleasure. It improves libido, stamina, Sperm Count and Quality in men. Helps improve Vigour Vitality Performance Stamina Energy Sex Drive. It is formulated and herbal ingredients that boost the testosterone level in the body. It is suitable for enhancing athletic performance in men. It also strengthens muscles and increases the energy level of the body. It is an effective herbal formulation that does not have negative impacts on the body.
Key Product Benefits
| Make Skin Soft Supple | Aromatherapy Sets the Mood | Stimulated Moisturizes Reduces Friction | Toy & Condom Friendly | Non Staining Washable |
| --- | --- | --- | --- | --- |
Product Features & Benefits
can increase blood flow, help release the male hormones. Massaging penis helps stretching tissues and multiplying it for fast growth
show the highest skin moisturising effect
It effectively stimulates blood supply to the penile tissue and induces erection
Promotes relaxation and believed to treat anxiety, fungal infections, & allergies
Key Product Benefits
| Reduces General Weakness | Restore Energy & Boost Power | Help to improve your physical Strength and Stamina | Increase Performance Timing |
| --- | --- | --- | --- |
Product Features & Benefits
Helps improve libido and boost vitality
Helps to treat sexual disorders like premature ejaculation, impotence & low sperm count and improves the reproductive system, sexual health, stamina & strength
Improve overall immunity. It also helps combat debility occurring due to old age and nervousness
It helps to increase strength, immunity. It helps improve the male weakness
Oak Gall
Cucumber Ext.
Ylang Ylang Essential Oil
Aloe Vera Ext.
Gokharu
Safed Musli
Ashwagandha
Tribulus Terrestris
One capsule twice a daily or as directed by health professional
Take 8 to 10 drops of oil on palm and softly massage till completely absorbed.
Notice best results after 10-12 weeks of regular use.
Men above age of 18 years.
Vigini's formulations are based on 100% Natural Actives. Its ingredients are Natural and Safe and do not include any harmful Chemicals, Artificial Colours or Synthetic Fragrances that may harm its users in the long run. Vigini's products are all safe for use on Human Skin. All products are Paraben Free, Sulphate Free, Harmful Chemicals Free, Hypoallergenic & Non-Carcinogenic
No Chemicals
Safe & Natural
No artificial Colours
Synthetic Fragrance Free
Non Carcinogenic
Hypoallergenic
Paraben Free
Oak Gall
Cucumber Ext.
Ylang Ylang Essential Oil
Aloe Vera Ext.
Gokharu
Safed Musli
Ashwagandha
Tribulus Terrestris
Jeevanti
Jaiphal
Sarivan
Saffron
Oak Gall
Cucumber Ext.
Ylang Ylang Essential Oil
Aloe Vera Ext.
Gokharu
Safed Musli
Ashwagandha
Tribulus Terrestris

One capsule twice a daily or as directed by health professional
Take 8 to 10 drops of oil on palm and softly massage till completely absorbed.
Notice best results after 10-12 weeks of regular use.

Men above age of 18 years.

Vigini's formulations are based on 100% Natural Actives. Its ingredients are Natural and Safe and do not include any harmful Chemicals, Artificial Colours or Synthetic Fragrances that may harm its users in the long run. Vigini's products are all safe for use on Human Skin. All products are Paraben Free, Sulphate Free, Harmful Chemicals Free, Hypoallergenic & Non-Carcinogenic

No Chemicals
Safe & Natural
No artificial Colours
Synthetic Fragrance Free
Non Carcinogenic
Hypoallergenic
Paraben Free

Oak Gall
Cucumber Ext.
Ylang Ylang Essential Oil
Aloe Vera Ext.
Gokharu
Safed Musli
Ashwagandha
Tribulus Terrestris
Jeevanti
Jaiphal
Sarivan
Saffron
For External Use Only. Store at temperature below 30'C